Suzuki Accident Support
In the event of an accident call Suzuki First on
0800 072 3853
Suzuki Accident Aftercare is provided free and is available 24 hours a day if you have an accident.
Call Suzuki First regardless of whose fault it was. We know your Suzuki so we can do something no insurer can do – guarantee the highest quality repair to Suzuki repair standards and manage the insurance claim process for you. You will also be provided with a free courtesy car. No hassle, no claims forms and no cost.
How Suzuki First will help you
Claim Handling – we will liaise with your insurer and process your claim
Recovery – nationwide accident recovery of your vehicle to Blackshaws
Courtesy Car – a free courtesy car for the duration of the repair
Genuine Parts – we will use genuine Suzuki parts
Repair Updates – we will keep you informed of progress throughout your repair
Legal Help – we offer legal support for personal injury
Collect and Deliver – we will collect and deliver your repaired and valeted vehicle
Warranty – we'll ensure your Suzuki warranty is maintained
FREQUENTLY ASKED QUESTIONS
Shouldn't I call my insurer first?
No. Most UK insurers want to repair your vehicle as cheaply as possible so they send you to a repair centre that suits them, not you – their 'nominated' repair centre. However, that bodyshop won't know you, or your vehicle. It may not even operate to the latest Suzuki repair standards as we do, or have the latest equipment or technical knowledge. They even avoid using Suzuki Genuine Parts and that could harm your vehicle's safety and resale value.
When you call Suzuki First our dedicated team will exercise your right to have your vehicle repaired at a Suzuki Approved Body and Paint Centre such as Blackshaws.
Will I need to report the claim to my insurer if you handle my claim?
No. We will notify your insurer of the accident and confirm which Suzuki Approved Body and Paint Centre it will be repaired at. If you don't call Suzuki First, your insurer will dictate where your vehicle will be repaired and it will be too late for you to exercise your right to choose.
Is there any cost for this service?
No. This is a FREE service. There's no catch, we simply manage the claim on your behalf. If the accident is not your fault we recover the costs from the other party's insurer. Similarly, there is no extra cost if the accident was your fault. If you have comprehensive insurance your only liability is any uninsured cost such as policy excess.
If I call Suzuki First will it increase my next insurance premium?
Definitely not. Any increase in your next premium will be no more than if the insurer's bodyshop carried out the repair.
I'm a Suzuki used vehicle owner – can I use this service?
This service is available to all Suzuki customers, regardless of the vehicle's age and to anyone that drives the vehicle providing they are insured.
Can you help for all accidents, even a small dent?
Yes, even the smallest scrapes. For an accident, no matter how small, you should always call Suzuki First.
Keep your Suzuki 100% Suzuki
Book a Service
Click on the link below to book a service, MOT or Air Con check.
Online booking
Need tyres?
Click below to receive your tyre quotation from Blackshaws.
Get quote
Find out more
If you have a question or you would like to contact us please click on the link below.
Get in touch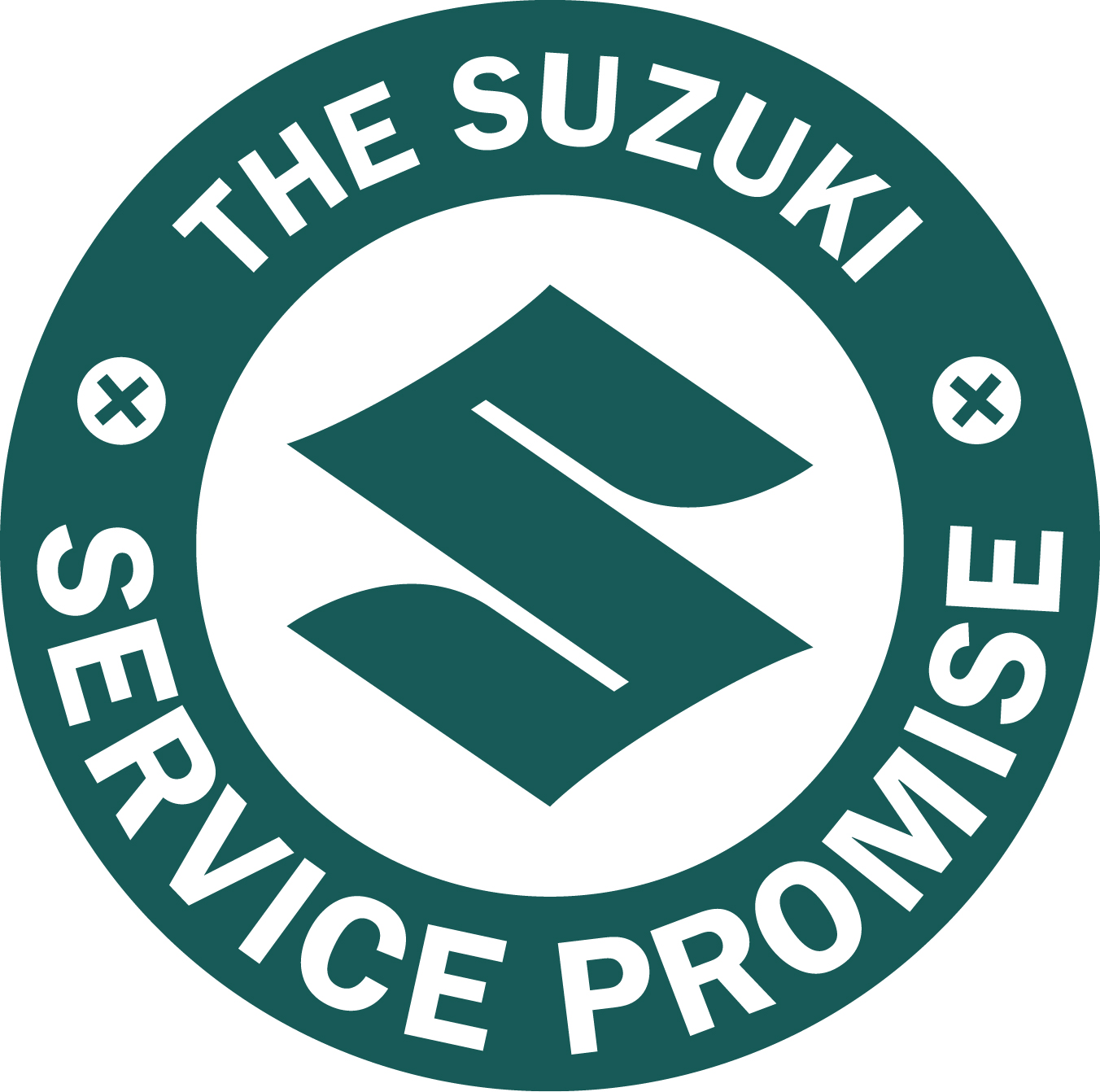 We promise that every Suzuki customer will experience superior levels of care and leave impressed by the little extras we include as standard:
Alternative transport options
Simple and transparent pricing
Only pre-approved work undertaken
Factory trained technicians
Suzuki Genuine Parts
Progress report during the day
Wash and floor vacuum with pre-booked work
Vehicle health check on every visit
Accident Aftercare