We'll buy your car!
Posted on
26 September 2022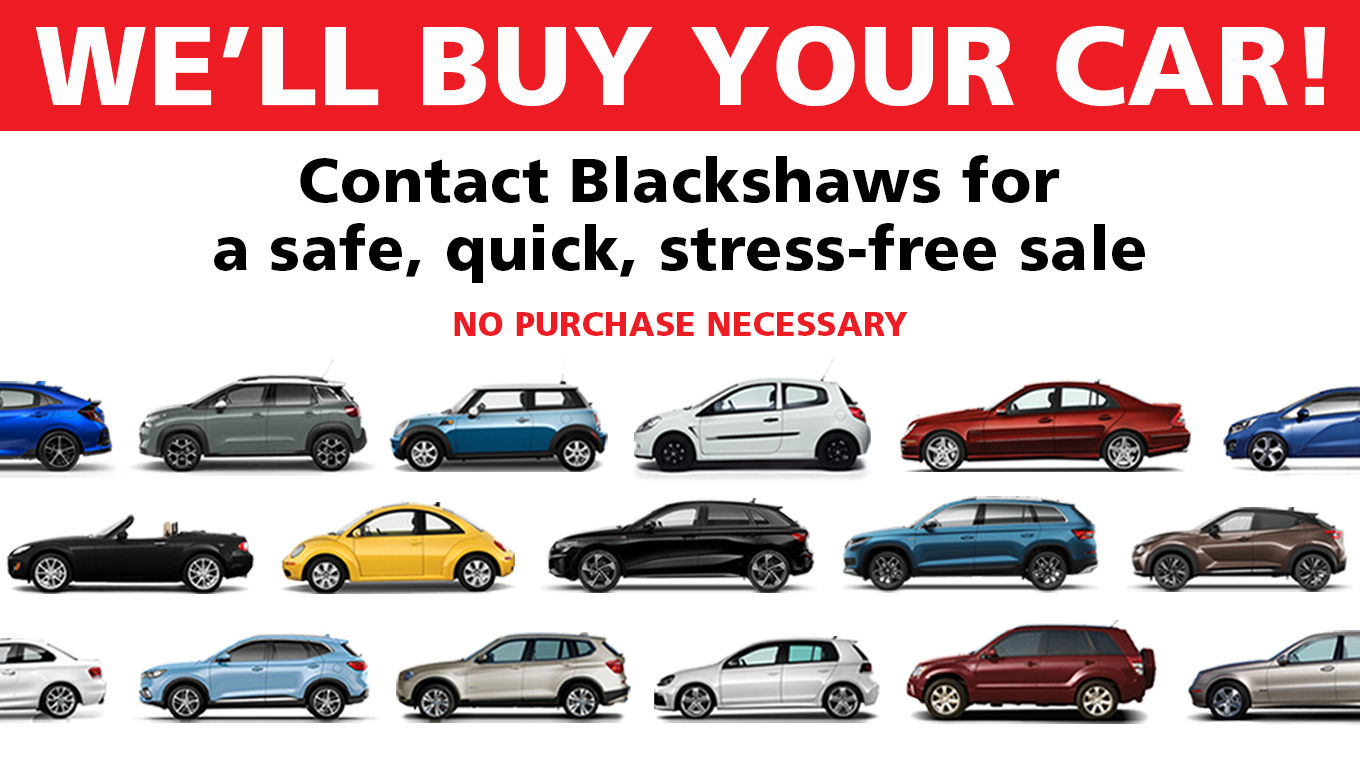 At Blackshaws we're continually adding to our used vehicle stock so if you have a car to sell and you're looking for a quick, stress-free sale please contact our Morpeth Sales Team on 01670 719478 or our Used Car Manager Alistair at Blackshaws Alnwick on 07483 361404 or 01665 600032.
Please note that we're interested in any make and model and no purchase is necessary.
What is the process?
In the first instance we will discuss your vehicle over the phone and give you an approximate valuation. If you are interested in going ahead we would then ask you to make an appointment so that we can give you a more accurate valuation. Once a price has been agreed we can either pay you by cheque or a bank transfer.
What if I have outstanding finance on my vehicle?
If you have outstanding finance on your vehicle we can still purchase it and arrange to settle the finance if you provide us with an up-to-date letter from your finance company detailing the settlement amount. The settlement amount will then be deducted from the amount we pay to you for your car.
What if my vehicle is damaged or in need of repair?
If your vehicle has damage or is in need of repair we may still be interested in buying it as long as you tell us about any faults or damage. However, this may affect the final valuation we give you.
What if my vehicle is off the road or I'm selling on behalf of a relative?
If your vehicle is currently off the road or you are selling on behalf of a relative we can still purchase it as long as you have the correct documentation.
What documentation do I need in order to sell my car?
The main documentation we need from you is the V5 for the vehicle, your photo ID and proof of address. You must also be named as the registered keeper of the vehicle.
If you are selling on behalf of a relative we will also need a photo ID of the registered keeper, proof of address of the registered keeper and a letter of authority from the registered keeper or copy of a Power of Attorney document.
Do you offer a collection service?
If you live within a 15 mile radius of either of our dealerships in Alnwick or Morpeth we can arrange a collection service.
If you have any further questions please don't hesitate to ask. Call George or Ian at Morpeth on 01670 719478 or email [email protected] Alternatively call Alistair on 07483 361404 or 01665 600032 or email [email protected]