Vintage Car & Stunt Driving Event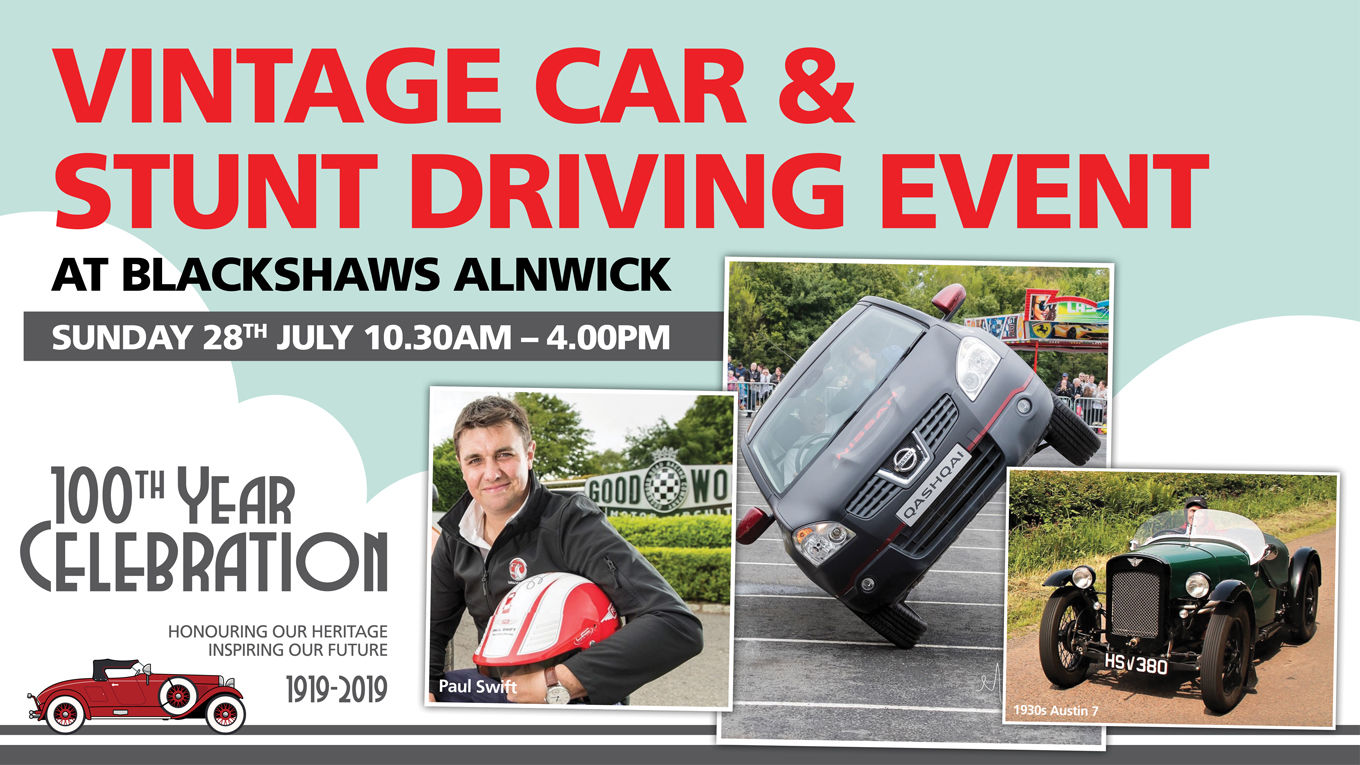 Thank you to everyone who came along to our Vintage Car & Stunt Driving Event on Sunday July 28th. We had an amazing day and were all thrilled with the breathtaking stunts performed by Paul Swift and also fascinated by the vintage cars from the last ten decades which were on display in our recently renovated showroom. How cars have grown in size over the last 100 years!
We're also delighted to report that we raised over £850 in raffle ticket sales in support of our partner charity HospiceCare North Northumberland.
If you'd like to see some of the highlights from our Event please click on the video below which shows some amazing shots of the stunts filmed from a drone: