'Best Used Plug-in Hybrid' for 2020
Posted on
27 December 2019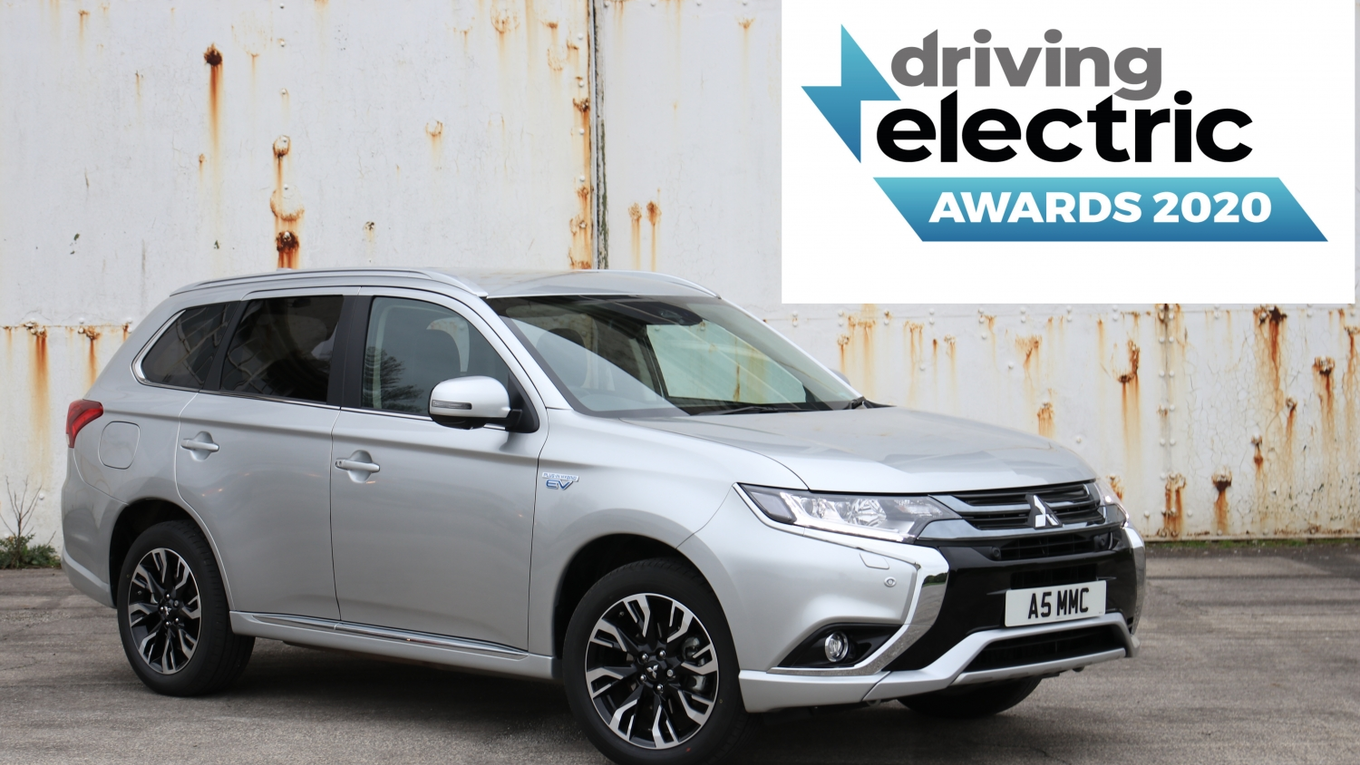 The Mitsubishi Outlander PHEV has been named 'Best Used Plug-in Hybrid' for 2020 by the influential consumer magazine DrivingElectric.
DrivingElectric is a consumer magazine and website designed to inform existing and potential purchasers about the most efficient cars money can buy, giving clear and concise facts to help people with a transition to electrified vehicles. DrivingElectric delivers car reviews, advice and news in the simplest way possible, avoiding jargon and focusing on the facts.
Rob Lindley, Managing Director, Mitsubishi Motors in the UK said: "We are delighted that the Mitsubishi Outlander PHEV has won this prestigious award from the experts at Driving Electric. It confirms our belief that the Outlander PHEV is not only the UK's best-selling new Plug-In Hybrid Electric Vehicle, but is also a very attractive used car proposition for those people wanting to adopt more environmentally-friendly driving and reap the real-world benefits of a used PHEV."
Vicky Parrott, Associate Editor, DrivingElectric said: "The Outlander PHEV got a lot right when it arrived back in 2014 and it has been incrementally improved since then, so whatever age you can afford, you'll be getting a practical, reliable and cheap-to-run family SUV for sensible money."
With close to 50,000 registered in the UK since 2014, the Mitsubishi Outlander PHEV remains the UK's most popular plug-in vehicle with a real-world EV range of 28 miles, emissions of 46g/km and an official fuel economy figure of 139.7 mpg (WLTP). A recent survey of Mitsubishi Outlander PHEV customers reveals that half their average weekly mileage is driven in electric mode, with 68% charging at least once per day and 90% charging several times (2-3 times or more) per week. 83% would recommend an Outlander PHEV to family and friends and 25% say they are considering a pure electric vehicle for the next vehicle, making it a true gateway vehicle towards an all-EV future and an important step on the road to zero.
To learn more about the Outlander PHEV please click here