MG HS & MG5 Test Drive Offer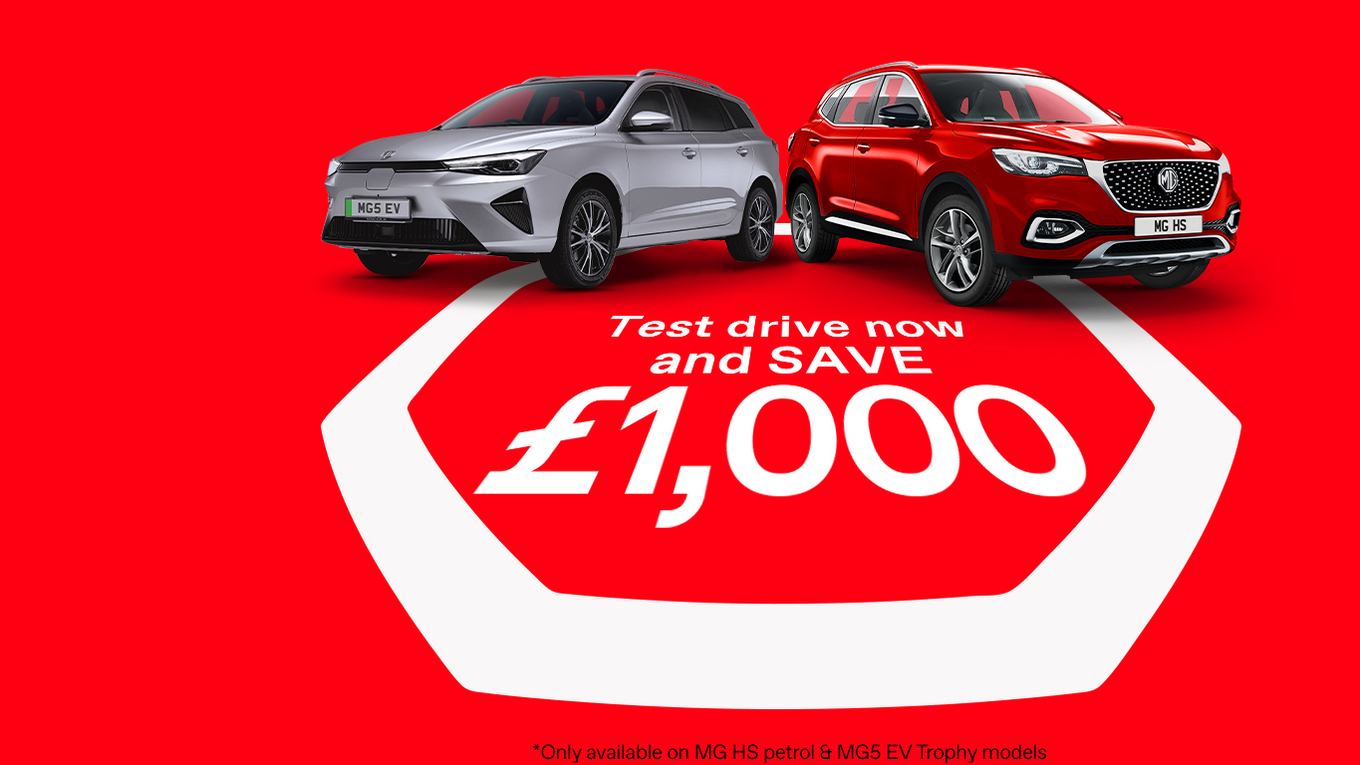 We're delighted to announce that MG have introduced a special offer on the MG HS and MG5. From now until the 31st March 2023, if you take a test drive you will receive an additional £1,000 saving on a brand new MG HS or MG5 car.
To receive your £1,000 saving please complete the voucher form on the main MG website by clicking here. You will then receive an exclusive voucher code that can be redeemed at Blackshaws.
If you'd like to find out more about the MG HS please visit MG HS cars
If you'd like to find out more about the MG5 please visit MG5 cars