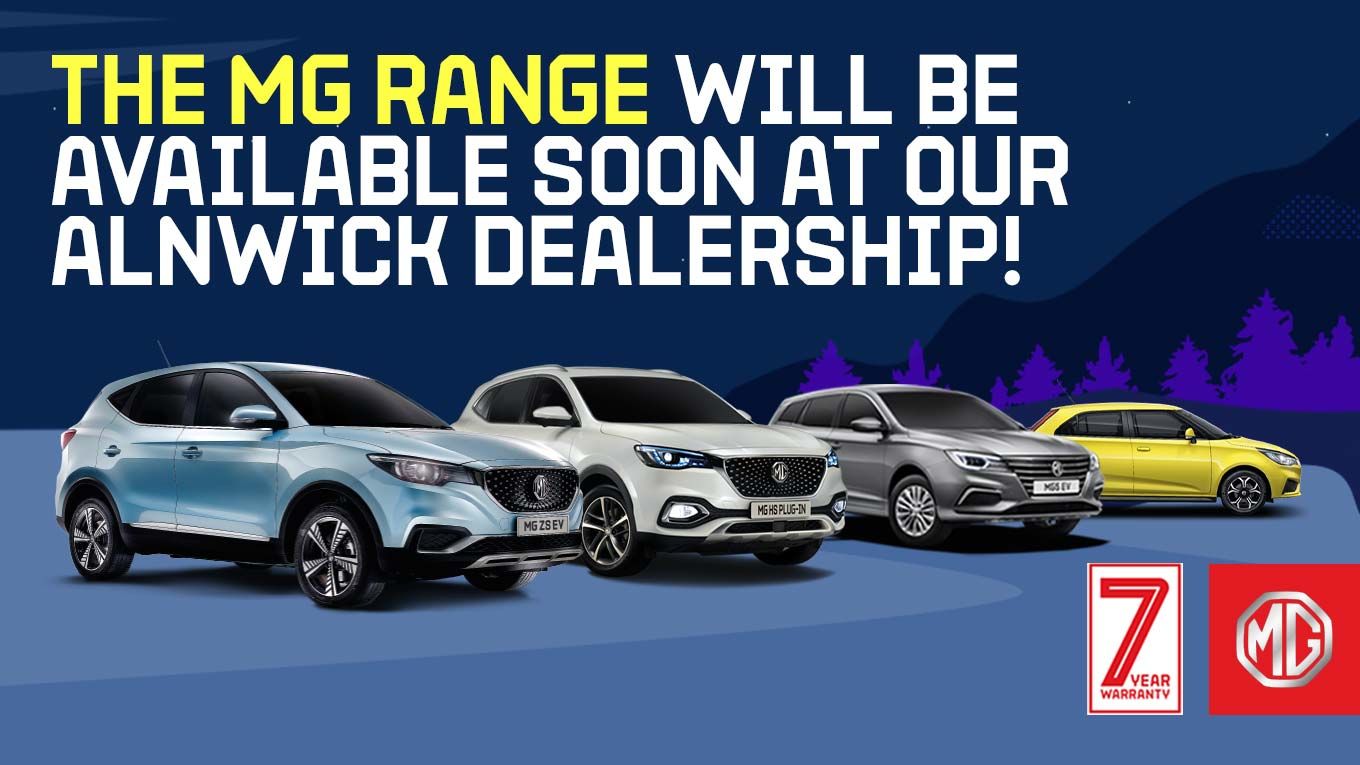 We're delighted to announce that the MG brand will be launched soon at our Alnwick dealership. With a history dating back to 1924, MG is the iconic British motoring brand, famous for building sporty, exciting and value-for-money cars which are always fun to drive. From the original MG 14/28 Super Sports car, designed by the legendary Cecil Kimber, to the all-electric MG5 100% Electric Vehicle of today, MG cars are innovative, radical and fun.
Today, MG is the fastest growing car brand in the UK, with a six-car range of practical and affordable hatchbacks and Sports Utility Vehicles. Designed in Marylebone, London, and manufactured in state-of-the-art factories in several different countries, today's MGs are practical, spacious, packed with technology and perfect for modern life. All new MGs are built with world-class components and are backed by a comprehensive manufacturer's 7-year warranty.
In the coming weeks our website will be fully updated with information about the compact and sporty MG 3 petrol, the spacious MG 5 electric, the MG ZS crossover (petrol or fully electric) and the top-of-the-range MG HS (petrol or plug-in hybrid SUV). In the meantime, if you'd like to read more about these vehicles please visit MG official website
As our showrooms are currently closed due to the National Lockdown we don't have a firm launch date yet but please be assured, this exciting new brand is coming soon.....