Design a Mitsubishi vehicle wrap
Posted on
2 September 2020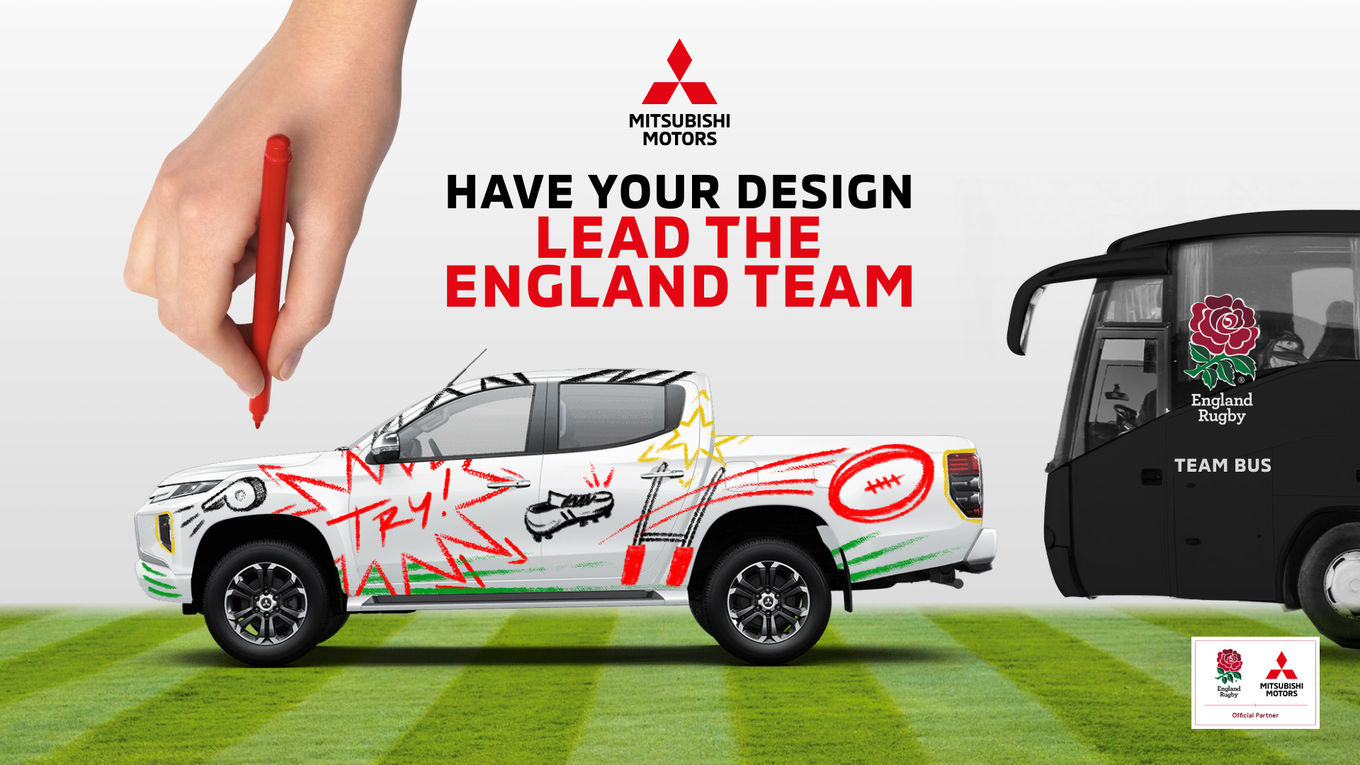 To celebrate the return of international rugby, Mitsubishi Motors in the UK is asking fans to capture the passion they feel for the sport by designing a special edition vehicle wrap that will be used on the iconic Mitsubishi L200 which will lead the England team into Twickenham for the 20/21 season.
Fans are asked to produce a design that immortalises what rugby means to them. The competition runs until 17th September 2020 and to enter you must download and print a template of the L200 from the competition landing page and then create your design using coloured pencils or pens. Templates should then be uploaded back to the landing page at which point your design will be entered into the competition.
Once the competition closes, an independent panel of judges will shortlist four designs and these will be posted on Mitsubishi's social media channels where followers will be asked to vote for the final winner.
To visit the competition landing page and enter please click here
The winning designer will not only see their design on the L200 for the rest of the season, but they will also have the honour of riding in England's newly wrapped L200 as it leads the team into the stadium at the next available home fixture. Good luck!
If you'd like to find out more about the Mitsubishi L200 and view our latest offers please visit Mitsubishi L200