Blackshaws Electric & Hybrid Event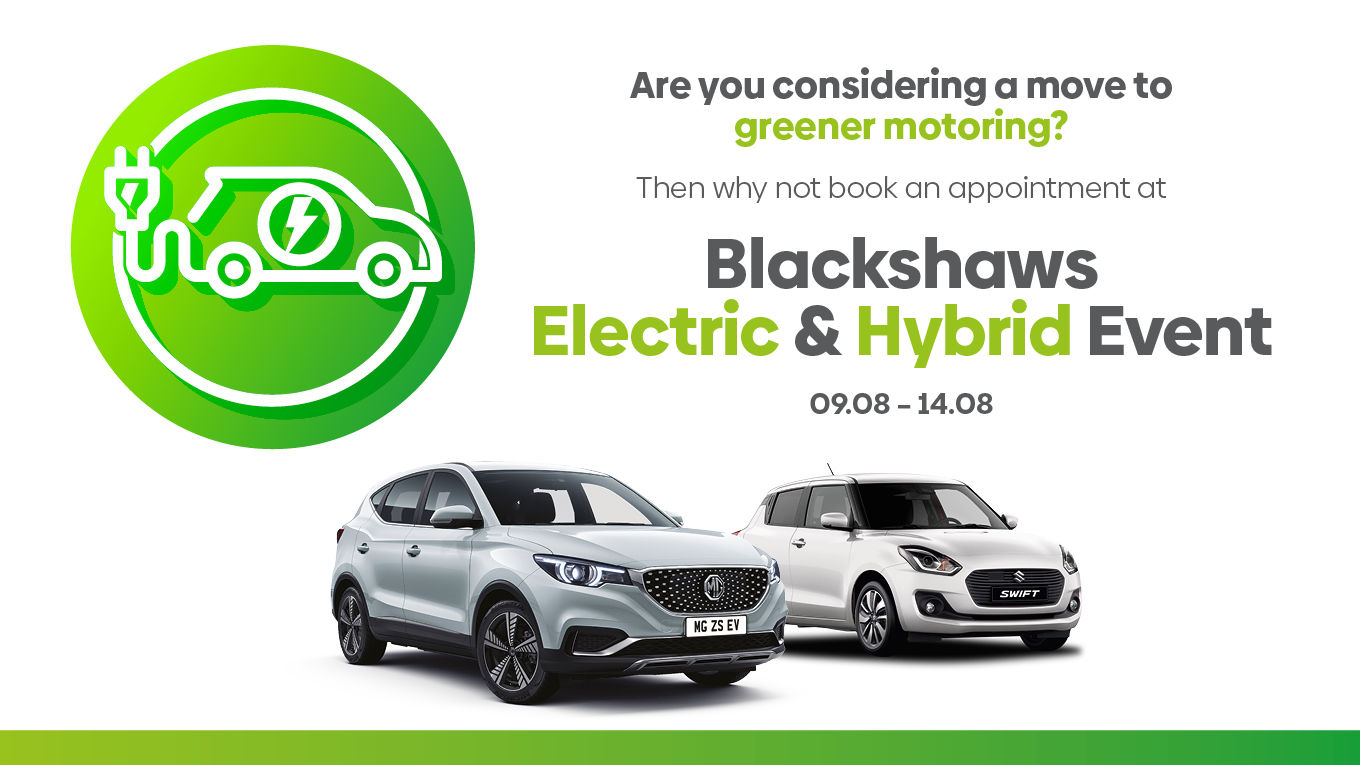 Many drivers are now considering a change to an electric or hybrid vehicle. However, our research shows that customers are sometimes nervous about making the switch and often have questions about all the different hybrid and electric options that are available and how these differ from standard petrol or diesel vehicles.
In order to answer your questions and provide expert guidance, Blackshaws is hosting an Electric and Hybrid Event from 9th - 14th August 2021. During our 6-day event our knowledgeable and friendly sales team will be on hand to respond to all your electric and hybrid driving queries by providing you with information about re-charging options, battery range figures and the financial benefits of going green. We can also offer advice on the best electric or hybrid model for your individual needs.
At Blackshaws we are fortunate that our franchise partners MG and Suzuki offer a wide choice of hybrid and electric vehicles at particularly competitive prices. Therefore during our event you will be able to book test drives in a range of 100% electric vehicles, plug-in hybrid vehicles and self-charging hybrid vehicles. What's more, we'll have a range of Special Finance Offers and Customer Savings which are only available during our Event Week.
If you'd like to attend our Event please click BOOK APPOINTMENT
Alternatively you can make an appointment by calling our Sales Team on 01665 602202.
We hope to see you there so that we can help you make the move to greener motoring.
To find out more about the MG range please Click to view new MG vehicles
To find out more about the Suzuki range please Click to view new Suzuki vehicles